Soundfirm recently opened a VFX department specifically designed to offer high end performance for local films. Using industry standard software such as Nuke, Flame, Maya and Unity at our core, our team also leverages cutting edge technology such as Machine Learning and Artificial Intelligence. Our efficient, targeted, and versatile approach, allows us to achieve the best possible results, while remaining budget conscious to your project.
Find your camera angles and get your coverage in a virtual environment before you arrive on set, using real-world scales, lenses, and camera body information.
Our team can work with your crew to ensure that your VFX are shot in the most effective way possible, maximising your result without bloating the budget. 
Walk down the hallway and have a chat with the VFX team while looking at your edit or full-res media. Want to see it projected in a colour calibrated theatre? We can do that too.
Our picture department is the most advanced in Australia. We can handle files of all sizes, from HD to 3D IMAX and 8K. Our grading rooms are set up for HDR / Dolby Vision grading.
Your choice of graders is not limited to our in-house team. Our open-door policy means you have the broadest choice of creative personnel.
Our online edit suites use the most advanced equipment and technology giving you super fast finishing and mastering whilst conforming to the highest technical standards. Our flexible infrastructure allows us to accommodate any format from 4K and beyond to meet the demanding delivery requirements for today and tomorrow.
Combining the very latest in leading edge technical workflows with the industries best creative talent we offer the perfect blend of artistic excellence and technical precision for theatrical and television finishing.
Check out how important colour grading is and what it can bring to your project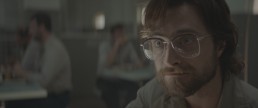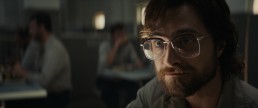 Whether in-house or on location, data wrangling and DIT services are fully supported. Our service offer includes remote AVID offline editorial, on set colour and a secure rushes viewing platform. All our operators are well versed in Scratch and Resolve, and deploy a great amount of care when copying, encoding and archiving RAW camera data and sound recordings.
Deliverables are often difficult to get right and costly if they fail, that's why we make sure that they are correct when they go out the door. Soundfirm has vast experience successfully delivering to all the major Hollywood studios and streaming services.
We offer picture editing suites in-house that come fully serviced and are networked to our screening rooms for instant cut previewing. We can also accommodate remote location offline editing.
Contact Us
Our facilities have earned the respect of many well-known directors: